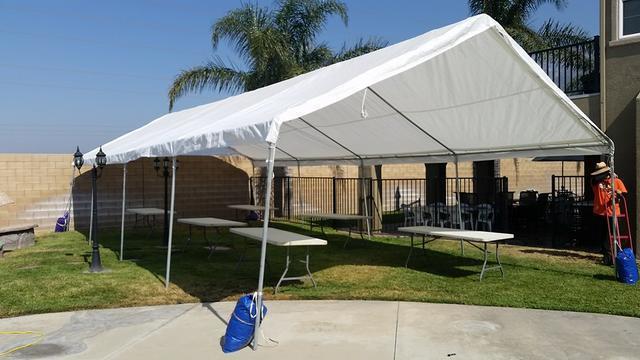 20'x40' canopy
This 20'x40' canopy is perfect for a large party of up to 96 guests. You can arrange up to 12 tables and 96 chairs in this space. This canopy is set up on site so the space needs to be clear of any furniture, trees and tree branches, electrical wires and any items that might prevent the set up process.
* This Canopy does not come with walls.
Walls are $10 each,
please add them as an item to your cart.