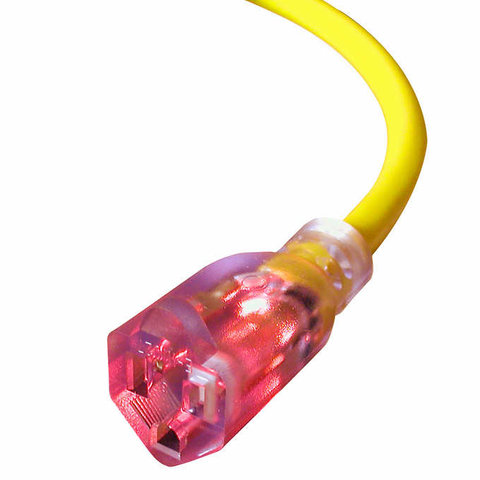 extension cord (50 ft. 12 gauge)
Dont have enough extensions cords for the jumper or other party rental items. Rent one from us.
From the manufacture:
These 50 foot extension cords are made in the USA and contain 12 gauge copper which is rated up to 15 amps. The power indicator light in the receptacle end of the cord lets you know whether or not the cord has power. These cords are cUL rated for indoor or outdoor use with a jacket that is flexible and durable even in colder temperatures. The plugs are standard NEMA 5-15, which is compatible with two prong and three prong power tools.