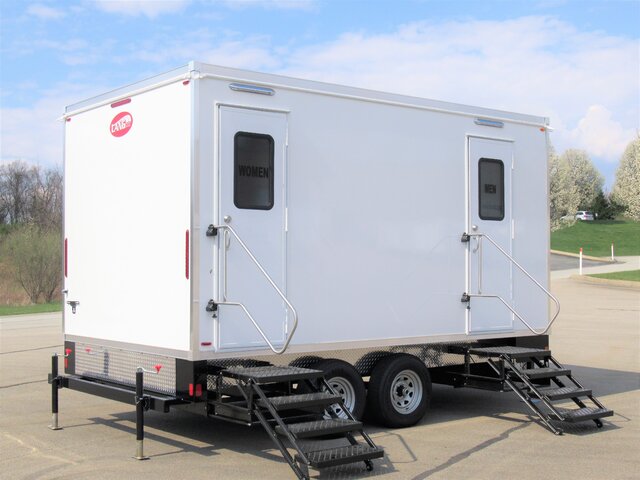 Mobile restroom trailer (2 stall)




$1,000.00

Please call to check availability.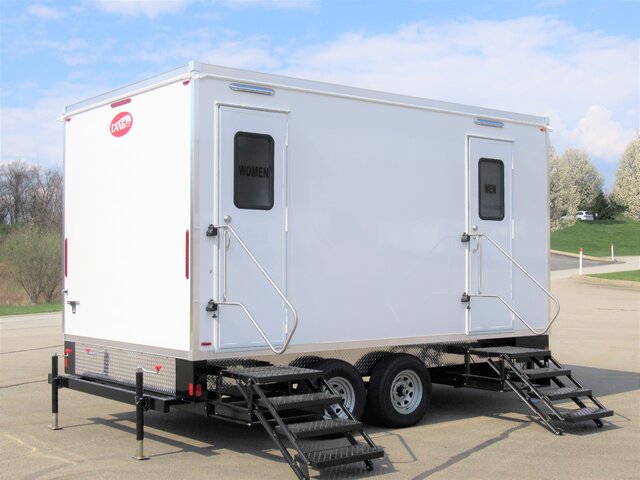 Introducing our Mobile Restroom Trailer, the perfect solution for all your outdoor event needs. This two-stall restroom trailer is designed to provide convenience, comfort, and cleanliness to your guests.
Equipped with modern amenities, our Mobile Restroom Trailer ensures a pleasant and hygienic restroom experience. Each stall features a flushable toilet, a spacious sink with running water, and ample lighting for added convenience. The sleek and contemporary design creates a welcoming atmosphere, making your guests feel comfortable and at ease.
Our Mobile Restroom Trailer is not only functional but also highly portable. It can be easily transported to any location, making it ideal for weddings, festivals, construction sites, and other outdoor events. The trailer is equipped with sturdy wheels and a hitch, allowing for quick and effortless setup.
Maintaining cleanliness is a top priority, which is why our Mobile Restroom Trailer comes with a built-in wastewater tank and a fresh water tank. This ensures that your guests have access to clean and fresh facilities throughout the event. Our team will handle the maintenance and servicing, so you can focus on hosting a successful event.
With our Mobile Restroom Trailer, you can provide your guests with the comfort and convenience of a traditional indoor restroom, even in outdoor settings. Don't compromise on the quality of your event facilities – choose our Mobile Restroom Trailer and ensure a memorable and enjoyable experience for all.