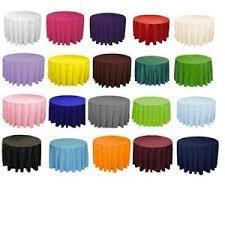 Round table cloths (custom color)
Need a Specific color table cloth that is not black or white. We can get virtually any color in polyester table cloths.
To reserve add as many of this item you need to your cart and continue with your order. Then in the customer comments section type in the color that you want your tablecloths to be. We will contact you if there is a problem with the color you need. Otherwise the order will be confirmed as usal.